Il me semblait qu'il y avait un post déjà créé mais j'ai pas réussi à y mettre la main dessus.
Je vous propose donc de vous faire partager les promos du moment dans le cadre du
Deals with Gold
.
______________________________________________________________________________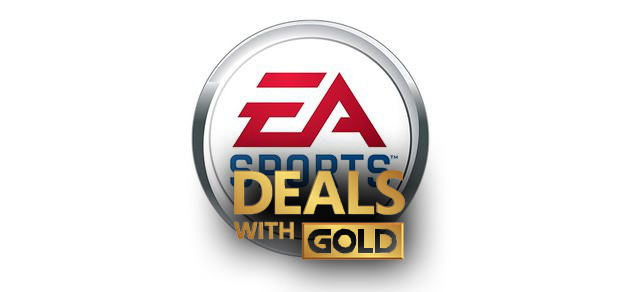 Si ces dernières semaines, beaucoup ont pu être déçus par la sélection des Deals with Gold qui proposait très souvent des redites, cela devrait être différente pour cette semaine pré-E3. En effet, l'ensemble du dernier catalogue EA Sports est en promotion en plus de l'excellent Sunset Overdrive ainsi que deux très sympathiques jeux ID@Xbox. Seule la promotion concernant GTA V fait tâche cette semaine puisque c'est un bundle peu intéressant qui est représenté ici et non pas la version simple.
   FIFA 15 Deluxe Edition – 28 euros (-60%)
   NBA Live 15 – 21 euros (-70%)
   Madden NFL 15 – 23,10 euros (-67%)
   EA Sports UFC – 23,10 euros (-67%)
   NHL 15 – 23,10 euros (-67%)
   Sunset Overdrive – 33,49 euros (-33%)
   Sunset Overdrive : Season Pass – 13,19 euros (-33%)
   Sunset Overdrive : Deluxe Edition – 44,88 euros (-33%)
   Grand Theft Auto V & paquet de dollars White Shark – 63,74euros (-25%)
   Pneuma : Breath of Life – 10 euros (-50%)
   Zombie Driver Utimate Edition  – 3,75 euros (-75%)